YOUR HOMETOWN SPORTS SHOP FOR OVER 70 YEARS
Uniforms • Equipment • Fan Gear • Awards • And More
Shop now
YOUR ONE STOP SHOP FOR YOUR SPORTING NEEDS
Working with local schools, club sports and business is our specialty at Blythe's Athletics, but uniforms are just a fraction of what we do.
We offer spirit wear, trophies, awards, promotional products, as well as hard goods, and accessories. We are also a production house with screen printing, heat transfers, direct to garment decoration, embroidery, chenille, sewing, laser and engraving.
Our continual growth has allowed us to now service clubs and schools near and far away from our little hometown. 24/7 stores have become very popular with all organizations for spirit wear. We have a department creating and monitoring the daily orders that can be turned around and shipped within 48-72 hours.
These stores never close but can be updated with new apparel, and logos at any time. The stores are often used as fundraising stores as well.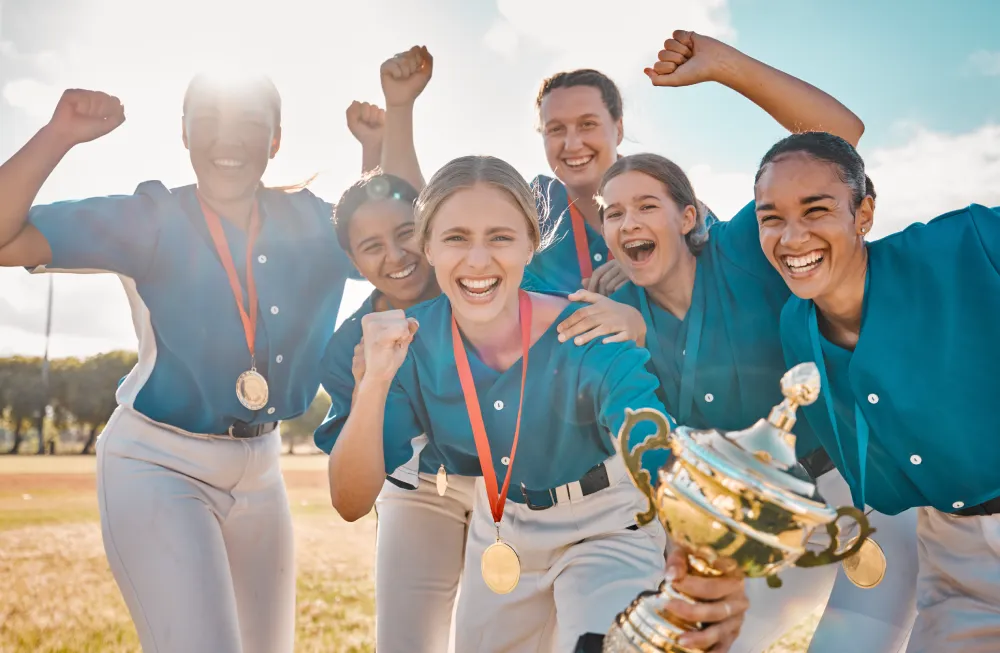 Experience Unparalleled Quality and Service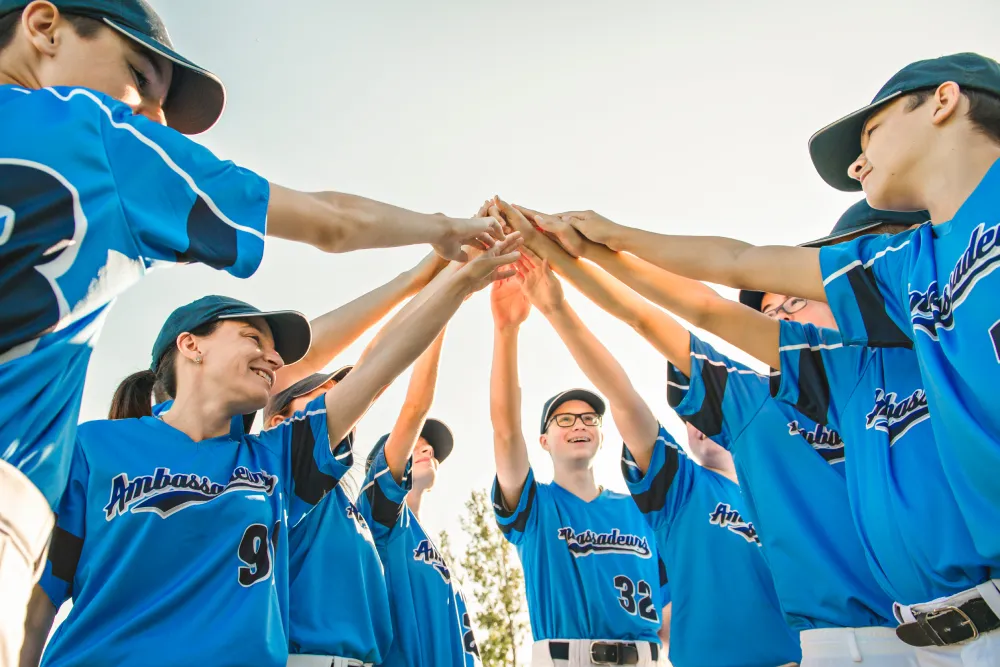 SERVICES
• Awards & Trophies
• Heat Press Transfers
• Direct to Film
• Tackle Twill Lettering
• Laser Engraving
• Embroidery
• Screen Printing
• Chenille
• Sublimation
• Quick Print

We provide tackle twill lettering for teams, businesses, and special events or projects. Tackle Twill, or applique, involves sewing down a number or letter made by cutting pieces of one material and applying them to the surface of another material usually with a nylon twill. Basically, tackle twill begins with a patch of sorts that is applied to the jersey, shirt, hat or other garment that is then sewn to the material for a more rugged finish.
Tackle Twill is the most popular for both professional sports teams and school athletic organizations. Look closely at your favorite football, baseball, or hockey player's jersey. Also look at many of the jerseys fans wear when watching the game. These jerseys have most likely been decorated with tackle twill names and numbers. This type of appliqué offers a bold look to your uniform or jersey.
Subscribe Now
Get Announcements & Special Offers via Email
Monday:
10AM – 6PM
Tuesday:
10AM – 6PM
Wednesday:
10AM – 6PM
Thursday:
10AM – 6PM
Friday:
10AM – 6PM
Saturday:
10AM – 6PM
Sunday Closed